Click on the Arrow, to go back to the normal website pages structure

A new era ?
As I said before, I've been away from this hobby a year or 10. Because of a very busy QRL, I had no time to do my hobby from the home QTH. Only during Holidays a was a bit active from Germany.
Arround 2003 my antenna-tower rusted so bad, that I must decide to put it down.
worden.
When I came back on Air again in 2012, many things seems to bee changed. Besides CW, SSB and Packet-Radio lots of new Digital Modes are added to our hobby.
Time for hands on and experience these new modes.
Building a Interface
I was moved back in the meantime to Geertruidenberg again. I renewed my contacts with other Hams I've knew before. Bert, PA1BM (former PD0EAG) seems to know a lot of these new modes and was also using them. He told me how to use them and what I need on extra hard- and software. To start, I must have a Audio interface and cables to connect my Yaesu FT-897D tranceiver with my PC.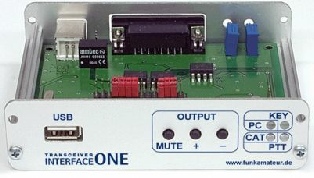 PA1BM told me wat I needed. He also knows what and where to buy.
In our region many other Ham's have build their own interface. Using a Kit from Funkamateur in Germany. I've seen this Interface at Berts place and experienced it online. It worked very well.
Time to build one on myself… Hi…
I ordered the Interface One kit and parts in Germany and afther a week or so it was ready for using it.

Program Choice
Besides building a Interface, I also had to make a choice what program to use for Digital Modes vai the Radio. Lots of programs have been available : Fldigi. MixW, HRD, Winpsk, MultiPSK and many others.
Initial I started with the Free Version of MixW, but shortly afther I switched to Ham Radio DeLuxe met DM 780.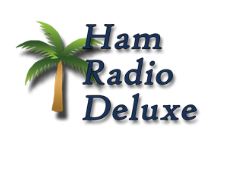 HAM Radio DeLuxe and Yaesu FTDX-3000D
Many manuals and descriptions are available for HRD on the Internet. They describe how to connect and how to setup the program on a specific brand or type tranceiver. For Fldigi it seems more difficult ? So I decided to write my own manual how to do it en which settings are needed. I've already publiced this manual on several sites.
Setup Yaesu FTDX-3000D for Digitale modes (HRD)

Because the Yaesu FTDX-3000D has a build in interface, you just need the right driver software to activate 2 Virtual Enhanced COM-ports.
The links below give you all the information you need on the Yaesu FTDX-3000D Tranceiver. When you follow the instructions, everything works fine.

Setup Yaesu FTDX-3000D for HRD
Download the manual here :

Setup Yaesu FTDX-3000D for Fldigi
Download the manual here :